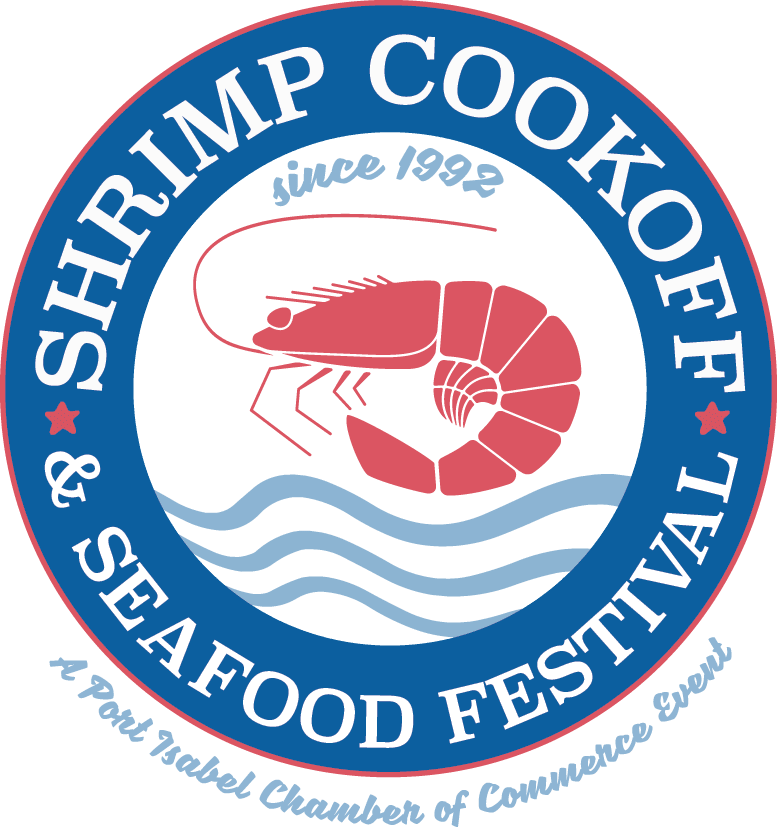 The 28th Annual Shrimp Cook-off & Seafood Festival is scheduled to be held on site in the parking lot of Sutherland's in Port Isabel on Saturday, Nov. 6. Dozens of professional and amateur chefs will be preparing their favorite recipes for thousands of festival attendees at a modest fee. Each contestant's recipe will be judged on appearance, aroma and taste by a select panel of judges.
Live entertainment by The Agency, vendors and exciting new challenges will be featured at the 2021 event. Gate fee is $5 per adult and children 12 and under are free. Hours of the festival are 10 am to 4 pm, with winners announced in both divisions at 4 pm.
Hungry shrimp lovers who don't get their fill on site can visit each participating restaurant over an extended six-day period from Nov. 7-12. A list of restaurants available during this period will be provided as well as a site map for those who want to extend their experience at the home restaurants of participating chefs.
THANK YOU TO ALL OUR SPONSORS: