Texas International Fishing Tournament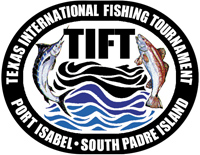 Texas Shrimp Association
Approximately 90% of consumers do not know where shrimp come from. This ...
Texas Southmost College
The Light House Lighting Center
The Palms Resort (SPI)
Thomae Garza Funeral Home
We understand the difficulty of ...
Tropical Health Care
Troy Giles Realty
United Way of Southern Cameron County

Welcome Home RGV

At Welcome Home RGV, it's our business to be the ultimate resource for folks just like you. Winter Texans and ...

White Lumber & Supply Inc.

Established in 1977, White Lumber & Supply is located at 927 S Garcia St in Port Isabel, TX - Cameron County ...

Woolverton Realty

Woolverton Realty, PLLC has been serving South Padre Island, Port Isabel, Laguna Vista, Bayview and the Laguna ...